WSI – Water Safety Instructor

The Water Safety Instructor (WSI) Course prepares candidates to instruct the Red Cross Swim programs. Candidates focus on strategies to introduce and develop fitness activities, skills and water safety, and swimming skills in the Red Cross Swim Preschool, Red Cross Swim Kids, Red Cross Swim @ School, Red Cross Swim @ Camp, Red Cross Swim for Adults & Teens, and Red Cross Swim Adapted programs.
Another benefit to this course is that candidates develop skills speaking in front of people. Public speaking is a skill that is relevant and beneficial to any future career path.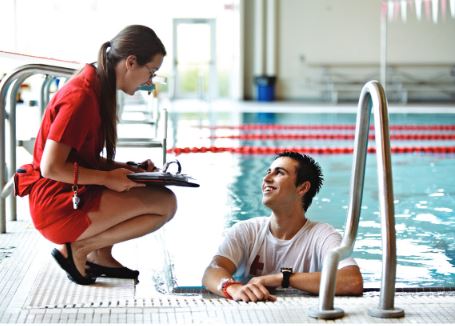 The WSI course is divided into 4 components:
Pre-screening Component – Swimming strokes and skills, which are consistent with the course prerequisites, are reviewed and evaluated. (Prerequisites: Swim Kids 10 or equivalent; and, one of Bronze Cross, or Red Cross Assistant Lifeguard). This takes about 6 hours.
Online WSI Component – Candidates are to complete the online component of the course. This takes 15 to 20 hours.
Co-teach Component – Candidates are to complete a co-teach session with a WSI. (Information on how to do this will be given out following the Pre-screening session). The Online and Co-teach Components could be done concurrently but it is better to do the Online first. This is at least 8 hours.
Core Component – This is the classroom and pool part of the course. Candidates should have completed the Pre-screening, the Online and Co-teach Components before taking this part of the course. This is about 24 hours long.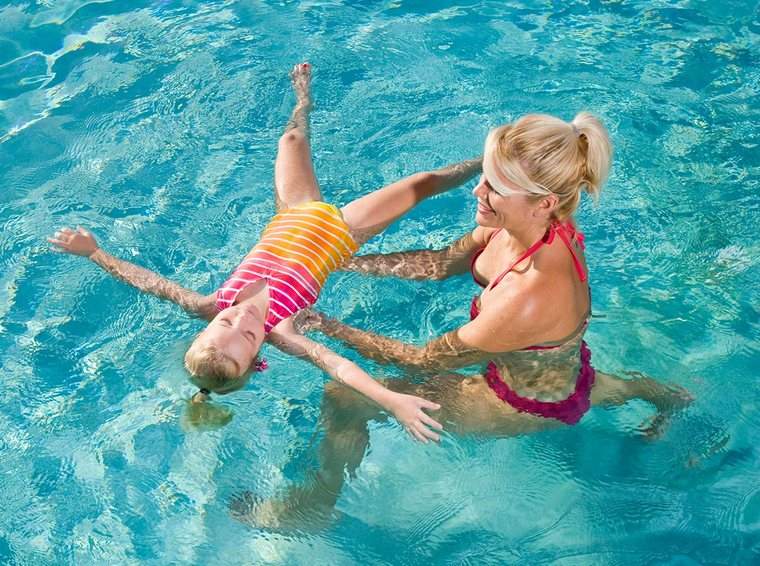 Next Courses
Fall Courses – All courses will be postponed. The City of Winnipeg has decided to extremely limit the number of patrons allowed to enter pools. As such, these course cannot run until the restrictions are relaxed.
To register,
Follow this link to the Registration Form: FORM.
Use the Buy Now button below.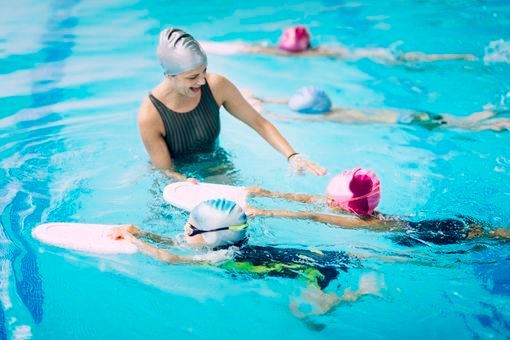 WSI TRANSFER
If someone is a Swimming Instructor with a different recognized agency (Swim For Life Instructor, I Can Swim Instructor, YMCA Swim Instructor, Ultra Swim Instructor, or American WSI) and would like to teach the Red Cross Water Safety program, they can take a WSI Transfer course. If you would like a WSI Transfer course, we are taking a waiting list. Please contact us.
WSI RECERTIFICATION
All WSIs must recertify every two years to remain qualified. New WSIs must complete three online Professional Development sessions within their first two-years (these are free and available in the Red Cross Online Portal).
If a WSI has expired, they are not certified to teach. They can re-engage by taking a WSI recertification
If your WSI Recert was postponed because of covid concerns, please select one of the following WSI Recerts. Complete the accompanying form. FORM (If these dates do not work, send me an email also and I can set something different up.)
Choose one of the following dates:
Tuesday, July 28, 12:00-4:00, Birds Hill Park Waterfront; OR,
Thursday, August 6, 9:00-1:00, Birds Hill Park Waterfront; OR,
Wednesday, September 9, 12:30-4:30, Birds Hill Park Waterfront; OR,
Thursday, September 10, 8:30-12:30, Birds Hill Park Waterfront.
If you can't find a day that works for you, please contact us and we can set up another one on a different day. All candidates will have to pay a public swim admission to enter the pool area. Contact Us.
To register, visit this link FORM, complete the form, and use the following Buy Now button:
Home
Instructor Courses | Recertifications | Lifeguard | Lifesaving | First Aid | LSI | WSI | BLS-HCP
About Us | Our Policies | Consulting | Contact Us