Lifesaving Instructor (LSI)
This course is also known as the Mega-LSI course and Lifesaving and First Aid Instructor course. You will be able to do a lot!
Once completed, you will be able to instruct the Canadian Swim Patrol, Bronze Levels, Distinction, Swim for Life, Swim to Survive, and Lifesaving First Aid. Candidates will also be Examiners for the Bronze levels and Distinction. The LSI course is about 44 hours long.
Prerequisites: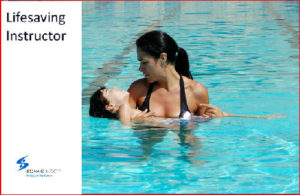 Next Course
Crash LSI: May Long Weekend plus an extra Sunday

Friday, May 21, 2021, 6:00-9:00pm
Saturday, May 22, 2021, 8:30am-7:30pm
Sunday, May 23, 2021, 8:30am-7:30pm
Monday, May 24, 2021, 8:30-5:30pm
Sunday, May 30, 2021, 8:30-5:30
There will be classroom, online and in-water content.
The location(s) are TBA.

The course is $399 for early registration before February 1, 2021.
The course is $499 for registration after February 1, 2021.
The books are $160.
GST will be added to the  total.
To register, complete the online form below, and then use your Mastercard, Visa, or PayPal
Lifesaving Instructor Recertification (LSIR)
Your LSI is good for two years. After that, you must recertify to maintain your certification.
If you have expired, you have a five-year grace period. You can simply take an LSI Recert and become recertified. If it is longer than that, there are some options so please contact us.
Upcoming LSI Recerts:
Saturday, June 26, 8:30-4:30, at Bird Hill Park waterfront.
More dates will be added as covid restrictions are eased. If you would like to schedule your own LSI Recert, we can certainly do that. There must be at least 4 people, and everything is subject to covid restrictions.
Stand-Alone Lifesaving First Aid Instructor and Recertifications
We can do Stand Alone Lifesaving First Aid Instructor courses and recertifications on request. Contact us.
Home
Instructor Courses | Recertifications | Lifeguard | Lifesaving | First Aid | LSI | WSI | BLS-HCP
About Us  |  Our Policies | Consulting | Contact Us