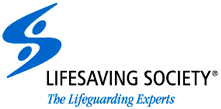 Lifesaving Society Courses
Proficient Training is an Affiliate of the Lifesaving Society of Canada. The Lifesaving Society has been saving lives for over 100 years through their training programs, Water Smart Public Education and drowning prevention research.
We offer a range of Lifesaving Society courses:
Instructor
Lifeguard and Lifesaving
First Aid
Swimming
Proficient Training also offers courses of the Canadian Red Cross and Heart and Stroke Foundation.
Home
Instructor Courses | Recertifications | Lifeguard | Lifesaving | First Aid | LSI | WSI | BLS-HCP
About Us  |  Our Policies | Consulting | Contact Us