The Distinction Award encourages a maturity of response to demanding aquatic emergency situations and is designed to develop advanced water rescue skill and knowledge, and an understanding of the principles of fitness training*. (*Based on wording in the Distinction Award Guide published by the Lifesaving Society.)
Distinction is like Bronze Cross on steroids. It includes implications of assuming responsibility in an emergency, how to deal with more than one victim at once, and the rescue of spinal-injured victims. Inherent in the name of the award, lifesavers must perform every item with distinction.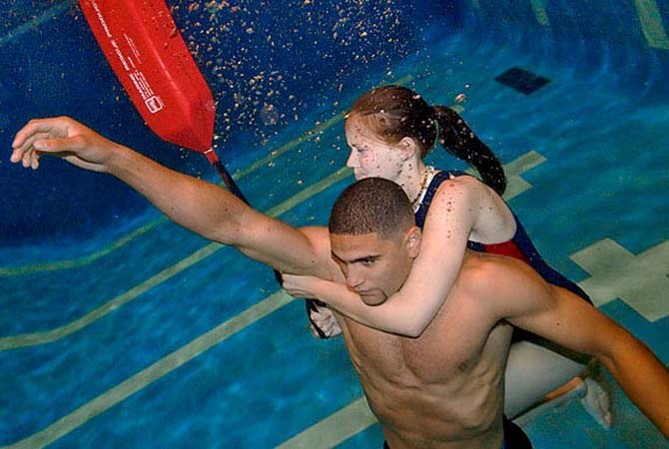 Distinction enhances skills learned in Bronze Cross and provides additional preparation for candidates before taking National Lifeguard.
Prerequisites: Bronze Cross
Next Courses:
All courses are postponed because of covid.